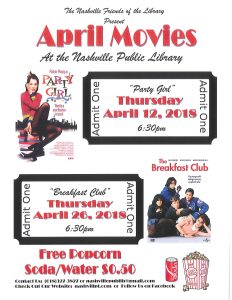 Click on image above to enlarge.
Welcome to the website for the Nashville Illinois Public Library!
The Nashville Public Library is located at 219 E. Elm Street in Nashville, Illinois. The library is a city library and provides free services to all residents owning property within the city limits.   Services are also made available to those not paying city property taxes through the purchase of a non-resident card.
The Nashville Public Library is a member of the Illinois Heartland Library System.   A consortium of over 400 libraries in the library system make their resources available through an online catalog called SHARE.  
Our friendly and professional staff is eager to serve you. Welcome to the Nashville Public Library!